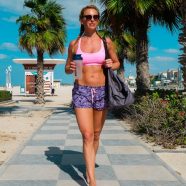 Managing diabetes is hard. Not only do you have to track your meals and snacks, but you also have to understand the relationships between food, blood sugar levels, and fitness. And you also may need to factor in your carb count to figure out how much insulin to take. Constantly thinking about glucose, blood pressure, A1C, weight, and many other factors can quickly become too much for many people to manage on their own.
Fortunately, there is a wealth of low-cost and free technology these days that can help you keep track of all your numbers and teach you more about diabetes so that you can make good decisions going forward. No matter what kind of diabetes you have, smartwatches and apps can be your best friend. We will discuss how this technology can help you improve your health, but first, let's take a look at the benefits of using supplements.
Supplements
Weight management can be very difficult when you have diabetes, which is why supplements can prove valuable. Take, for instance, Plexus Slim. This supplement is completely safe and contains green coffee extract, which is a potent polyphenol. Since green coffee extract contains a high level of chlorogenic acid, it promotes a healthy glucose metabolism that fosters weight loss. Furthermore, it can benefit your immune system, digestive system, and overall health.
Smartwatches
When it comes to tech, smartwatches are one of the best devices you can invest in if you have diabetes. This is because they have functions that allow you to conveniently monitor your health and track your fitness. For instance, the Apple Watch Series 4 offers electrocardiogram (ECG) generation and a proactive heart monitor, among other features. It can even prove useful in emergency situations with its fall detection and SOS feature. If you're looking for something other than an Apple product, consider the Samsung Gear Fit, which comes with its own list of impressive features.
Helpful Apps
Along with the features that come on a smartwatch, there are many diabetes-specific apps that can help you manage your health. Here are some of the most popular ones, all of which are free with optional in-app purchases:
mySugr — Via gamification mechanics, activities, rewards and other features, this app helps you to keep track of your daily blood glucose. It's especially beneficial for those who take insulin, as it provides measurements of SMBG so you can estimate your A1C scores.
Fooducate — This app teaches you what foods can help or harm your blood sugar. You can search for foods through the app or scan the barcode on a food product, and the app will provide a calorie quality grade, as well as information like hidden ingredients and added sugar.
Diabetes:M — This app will track your blood glucose, and it has an impressive nutrition database and barcode scanner to help you keep up with your meals. One of its primary features, however, is its insulin bolus calculator. Diabetes:M is compatible with glucose meters, Garmin, Fitbit, and other devices.
Health2Sync — This diabetes log helps you easily track your blood sugar, blood pressure, weight, fitness routine, mood and more. What sets it apart, however, is how it can help you to stay motivated in everyday life. Through the app, you can invite people to be your partner, and they can then keep track of your log and communicate encouragement along the way.
Remember to research the different forms of polyphenols that could boost your health, and consider Plexus Slim to help with weight management. Consider getting a smartwatch, and take advantage of some of the diabetes apps that can improve your everyday life. The right supplements and technology can go a long way in helping you manage your diabetes.