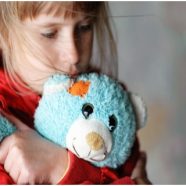 Treatment for Children Exposed to Traumatic Events
The side effects that follow a traumatic occasion or natural disaster can be more in children whether they experienced the disturbing event or were repetitively showing terrible media images after the incident. Although children and youngsters are more in danger to being traumatized as compared to adults, with the correct support and encouragement they are able to recover quicker.
What are the effects of trauma on children?
Suddenly losing dear ones or caught up by a natural disaster or facing a road accident, plane crash, or brutal attack can be overpoweringly traumatic for children. A disturbing event can destabilize their sense of safety, leaving them feeling unaided and defenceless, particularly if the event is an act of aggression, such as a physical beating, mass killing, or terrorist assault. Children can also become disturbed when frequently uncovered to horrifying images of the incident on the social media or news.
Some tips to cope with trauma effects on children are minimize media exposure, engage your child, go for breathing exercises, encourage physical activity, feed your child a healthy diet, rebuild trust and safety
When to look for treatment for child's trauma?
if the disturbing anxiety reaction is so powerful and relentless that it is reaching in the way of your child's capability to work at school or home, they may require help from a mental health expert, if possible a trauma specialist.
Warning signs include:
It is been 6 weeks and your child is not feeling recovered
The indications of disturbing anxiety appear as physical complaints such as stomach pains, headaches or sleep instability
Your child is staying away from more and more things that remind them of the traumatic incident
Your child is having nightmares, flashbacks, or terrifying memories.
Your child is having difficulty performing at home or school
Your child is experiencing suicidal thoughts
Treatment for Children Exposed to Traumatic Events
Following are the treatments used to help children get out of the traumatic events.
Trauma-Focused Cognitive Behavioural Therapy (TF-CBT)
Trauma-Focused Cognitive Behavioural Therapy is a 16-20 session treatment for children. TF-CBT helps in treating children from 4 to 21 years and their caregivers who have faced a traumatic event and are experiencing constant symptoms linked to the exposure of trauma incident. It greatly supports in reducing signs of depression and Post-Traumatic Stress Disorder (PTSD) in children and their caregivers. Over time, during the course of treatment, the child builds up a trauma description that assist them tell their story in a secure and encouraging environment.
Cognitive Behavioural Intervention for Trauma in Schools (CBITS)
Cognitive Behavioural Intervention for Trauma in Schools (CBITS) has been shown to trim down depression and PTSD symptoms in children who have faced trauma. Schools are gradually more viewed as significant surroundings for the release of emotional and behavioural health services. In reality, the most of the children with behavioural or emotional health do not receive services; amongst those who do, about 75% obtain services during their schools.
The Child and Family Traumatic Stress Intervention (CFTSI)
Child and Family Traumatic Stress Intervention (CFTSI) is a 4-6 session for children aged between 7-18 in the days or weeks following a distressing incident or disclosure of a past traumatic occurrence. The purpose of CFTSI are to trim down traumatic anxiety symptoms, boost child and caregiver communication, offer skilfulness for the child to deal with trauma reaction, decrease external stressors on the child and consider the child's requirement for longer-term treatment.
Modular Approach to Therapy for Children with Anxiety, Depression, Trauma, or Conduct Problems (MATCH-ADTC)
MATCH-ADTC is a treatment designed for children ages between 7 to 15. Contrasting to most treatment that focus on particular disorders, MATCH is intended for multiple problems and disorders, including depression, anxiety and PTSD, with disruptive behaviour such as the inconvenience associated with ADHD (Attention Deficit Hyperactivity Disorder).
Trauma Affect Regulation: Guide for Education and Therapy (TARGET)
TARGET is therapeutic and educational approach for the avoidance and treatment of PTSD. TARGET is based on a 7 step succession of skills – the FREEDOM Steps – that are planned to help adults and youth recognize and manage their reactions linked to trauma generated by present everyday life anxiety. The objective in TARGET is to facilitate adults and youth recognize their individual power via the FREEDOM Steps. TARGET authorizes and empowers PTSD trauma survivors to become extremely mindful and focused, to make excellent decisions, and to develop healthy relations.
Dialectical Behaviour Therapy (DBT)
Dialectical Behaviour Therapy (DBT) has two key components:
An emphasis on dialectical processes
A behavioural problem-solving focus combined with acceptance-based strategies.
DBT has five components:
Access to a therapist outside a clinical setting.
Individual behavioural treatment plans.
Skills training.
Structuring of the environment.
Therapist team consultation group.
DBT highlight balancing behavioural change, emotional regulation and problem-solving with mindfulness, validation and recognition of patients. Therapists follow a comprehensive technical guide.
Author Bio:
This guest post was written by Hassan Khan Yousafzai, he is passionate about Digital marketing. Along with educational background in Software Engineering he is bridging gap between marketing and development department. At Techvando, he has been consulting brands all over Pakistan to gain online traffic and profitable leads