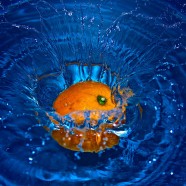 The first of two coinciding posts delves into the benefits for cleansing and an elimination diet as well as getting started. Conditions that greatly benefit from these types of programs include Chronic Skin Conditions – Constipation – Diverticulosis – Lymph and Blood – Organs and Glands – Headaches – Circulation and more. The initial area to be addressed is the bowel and diet onto further complications involving the lymph system and digestion. This segment does contain an introduction protocol into cleansing. For more choices, the second post contains specific detailed programs to choose from, depending on your personal goal.
Toxic Environment
We are constantly breathing, eating and drinking our environment which is full of toxic pollution affecting our health, vitality and longevity. Through awareness and scientific research, it has become crystal clear that poor bowel management may be at the root of most people's health problems. We affect our bowel adversely in several ways. Bad living practices associated with modern civilization as seen with less than adequate eating standards, stress, lack of exercise and poor attitude. Eating foods that are not whole, in their raw state or containing enough fiber, invites trouble. Modern progress benefits many areas of our lives but not necessarily our health.
Lack of Awareness is a Constant Problem
On the whole the public is gradually becoming aware of the adverse effects, of our fast living lifestyle and medical services. The percentage of awareness is very small due to insufficient knowledge of preventive health care. Our physicians are not teaching people how to rebuild their bodies or how to make them strong and resistant to disease. I believe as many others do that our doctors should spend time teaching their patients how the condition manifested in the first place. In doing so they would come to understand what went wrong and when, and how not to rebuild the same problem. Good health is not an item you can purchase. You must earn it and protect it. We may fall prey to old habits and attitudes if our level of consciousness is not raised. A positive mental attitude will assist in the maintenance of your new lifestyle goals. Think of it as a little insurance to receive the best in life.
Life of a Bowel
Unfortunately, the bowel cannot send us a message when it has a problem. It has the poorest nerve structure of any organ in the body. Our mind cannot overcome physical conditions such as obstructions of the bowel. Our body is only as clean as our bowel; therein lies the importance of proper elimination. A stagnate bowel adds to lymphatic congestion.
When the bowel becomes sluggish, noxious wastes are more likely to pass through the wall of an inactive bowel. The longer waste remains in the bowel the greater availability of toxic deposits, ready to be absorbed into our cells and tissues. Another problem is poor digestion. Improperly digested nutrients cannot make healthy tissue or fully support the body. Toxic waste interferes with the proper functions of our body. A sign that toxic settlements may have overcome the body is when a degenerative disease stage has developed. To enable the body to throw off toxins, appropriate oxygenation of the tissues is also required. Without sufficient oxygen, the body becomes tired and we lack energy. Sick people always suffer with enervation or loss of vitality.
Other areas of the body are greatly impacted when unexpelled fecal material becomes encrusted in the bowel. Accumulation of hardened feces sets up the environment for proliferation of harmful bacteria. This is the actual beginning of autointoxication. The friendly bacterium in our bowel is basically non existent at this stage. The colon has now been overwhelmed by toxin producing bacteria and viruses. Toxic material has a negative effect on the inherent weak areas of the body.
Certain food items, such as meat, overcooked foods and coffee, will break down friendly bacteria (acidophilus and bifidus) when we consume too much. Coffee will destroy the friendly bacteria more quickly than most anything; chocolate is also very detrimental.
Arbutnot Lane M.D. of London demonstrated the relationship between disease and the consequential effects when intestinal peristalsis is hindered. Dr. Lane impressed upon his listeners, the severity in the condition of intestinal intoxication when he said, "The lower end of the intestine is of the size that requires emptying every six hours, but by habit we retain its contents twenty-four hours. The result is ulcers and cancer."
Benefit of an Elimination Diet
The aim of an elimination diet is to assist the body in eliminating unwanted substances while enhancing our overall general health. Through this process, the integrity of the body will be raised by improved functioning and circulation – less hampered by a sluggish lymph system and stagnate bowel. Depending on the length and type of cleanse or fast, all methods work towards the same goal. For one reason, the body is simply given less food. The type of food to be eaten should be uncomplicated, utilizing simple menu combinations, plus high fiber foods that retain more moisture, such as those falling under the term water soluble. The best examples are from the legume family and the next best choices are fruits and vegetables. Eating these healthier foods and fresh juices allows for a more efficient transition to take place in the cells of the body. Try to imagine a cleanse that reaches all the cells in the body.
An elimination program is encouraged for most individuals that feel they are strong and healthy enough to carry out temporary change in their dietary regime. Although for the brave and determined person who wishes to conquer a physical ailment, a longer cleansing protocol may be a better choice. However, for those individuals who are infirm or fragile, err on the side of caution. It may not be advisable to follow a lengthy elimination plan. In such cases be sure you are up to the task and seek professional supervision.
Once you decide the ultimate goal, the program should be individualized as in the time duration and the ratio of food to liquids to be consumed on a daily basis. Modifications in the eating plan may be required to suit your health history and any medications being taken. Examples could involve the following suggestions.
Fruits, vegetables, broths and fresh juices can be consumed for one day.
Another choice: Select one day of just fruit and vegetable juicing
Other: Choose one to three days of vegetables only in a combination of raw, fresh juices or lightly cooked. They may be steamed or stir-fried.
For an Introduction you may start with the following example.
Soup or broth made from vegetables and fresh salads may be a safer preparatory start, particularly if your diet has been one of consuming large quantities of protein and heavy starch grain products like wheat. This holds particular importance if you have a history of constipation.
Initiating a cleanse using primarily citrus fruit could produce a problem especially if it is determined that there is allot of toxic build-up in the body.  The reason is the body may start eliminating too quickly bringing about unwanted symptoms such as gas, bloating, diarrhea, skin eruptions and headaches. There are only just so many elimination points in the body to dispose through; consequently the systems can become overloaded. In sharing this information, my purpose is not to have you shy away from exploring the benefits of fasting or elimination programs, just offering a gentle warning of a potential outcome. From my own experience as a health care practitioner, the most common short term side effect people are subjected to is a headache which lasts from one to three days; especially if you were a coffee drinker or other highly caffeinated beverages.
Lots of vegetable and green juice along with herbal teas will support the body and boost the cleansing process. For those considering a long fast or cleanse be sure to supplement appropriately with thyroid, kidney and liver support. Also, remember to include the all important Omega 3 fatty acids (fish and seed oils).
A further recommendation is a hot bath in the evening. Add 1 cup of salt to your bathwater to help you relax and have a better nights sleep. Upon the addition of a few cups of salt to the bath, this now becomes a therapy for strengthening weak kidneys.
Enemas are recommended in the earlier stages of a cleansing regime to assist the cleansing process. They may be used the first four or five days and then discontinued, returning to the bowel's natural rhythm.
* The day to day programs for the different cleansing/fasting regimes is in the next post.
Easiest Cleansing Programs and Fasts (2 of 2)
Copyright © 2016 – All Rights Reserved – Michelle Honda Ph.D.
Announcement
Look for my new forthcoming books "Reverse Heart Disease Naturally" (Jan.31, 2017) and "Reverse Inflammation Naturally" (May 31, 2017) and "Reverse Thyroid Diseases Naturally" (Fall 2017)
Disclaimer
While close attention was given to the accuracy of information in this article, the author accepts neither responsibility nor liability to any person with respect to injury, damage, loss or any circumstances involving alleged causes directly or indirectly related to the information in this article. The sole purpose is to educate and broaden ones awareness. This information is not meant to replace medical advice or services provided by a health care professional.