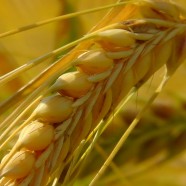 In addition to the below information to safeguard against products that may be suspect, I wish to alert you to an incident that recently happened to one of my Crohn's patients. The patient went to a local chain restaurant that emphasizes to be gluten free and safe – ended up in the hospital following the meal. We determined it to be the deep fryer from the French fries. The meal consisted of a hamburger, gluten free bun and fries. Due to cross contamination of foods that have batter containing gluten etc. is where I wish you to draw your attention to.
Unfortunately, many would feel they will be safe in such an establishment and yet this was a very bad set-back. Note as well that this patient had been healed and med free for over 2 years. Some people will never be able to completely go back to their old diet even though they were not predisposed to Celiac disease.
Gluten Alert: FDA Implements New Standards
Research has shown that gluten alone can result in damage to the intestine. This becomes evident for all the people who have celiac disease. It is crucial that anyone with gut dysbiosis complaints similar to that of celiac, to avoid all foods containing wheat, oats, barley and rye.
Note: There are individuals who are gluten sensitive, that can consume uncontaminated oats, however exercise caution!
The FDA published a new regulation on August 5, 2013 defining the term gluten-free for voluntary food labeling. Margaret A. Hamburg, M.D., is the FDA Commissioner who explained that the new labeling regulation will provide a uniform standard definition to help people with celiac disease and other similar diseases, to assist in making food choices with confidence.
The gluten free standard requiring that food be labeled gluten-free, must contain less than 20 parts per million of gluten, which the FDA states "is the lowest level that can be consistently detected in foods using valid scientific analytical tools." The statement continues: "Most people with celiac disease can tolerate foods with very small amounts of gluten. This level is consistent with those set by other countries and international bodies that set food safety standards."
This new definition claim of gluten free is to be implemented across the food industry. The food manufacturers have one year to bring their labels into compliance with the new requirements. The new standardization imposed by the FDA, will also require that foods labeled no gluten, free of gluten, and without gluten, to meet the new definition for gluten-free. Hopefully, the new FDA action will make it easier for people with gluten intolerances to shop for food.
Caution: Unfortunately, the new standard will not affect foods that are not labeled gluten free, therefore, you must check the labels carefully. Foods and ingredients that may contain gluten include the following: cold cuts, soups, soy sauce, candy, hydrolyzed vegetable protein (HVP), hydrolyzed plant protein (HPP), starch, modified food starch, vegetable protein (TVP), binders, fillers, shelf extenders, malt, and natural flavorings; all of which may indicate the presence of gluten.
* Until the FDA recently formulated the new rule for products to be labeled gluten free, no such standards or definitions existed federally in the food industry to monitor the labeling of gluten free. The FDA estimates five percent of foods currently labeled as gluten free, contain 20 parts per million, or more, of gluten protein.
For more information check with the Celiac Disease Foundation (www.celiac.org) or the Celiac Sprue Association (www.csaceliacs.org)
Copyright © 2016 – All Rights Reserved – Michelle Honda Ph.D.
Announcement
Look for my new forthcoming books "Reverse Heart Disease Naturally" (Jan.31, 2017) and "Reverse Inflammation Naturally" (May 31, 2017) and "Reverse Thyroid Diseases Naturally" (Fall 2017)
Where to Purchase Reverse Gut Diseases Naturally
Hatherleigh Press Page Buy Book RGDN
Local Book Stores in US and Canada
Disclaimer
While close attention was given to the accuracy of information in this article, the author accepts neither responsibility nor liability to any person with respect to injury, damage, loss or any circumstances involving alleged causes directly or indirectly related to the information in this article. The sole purpose is to educate and broaden ones awareness. This information is not meant to replace medical advice or services provided by a health care professional.