Natural Health Blog
Solutions Diet & Treatments
By Michelle Honda PhD
Holistic Doctor
Welcome to MichelleHonda.com a unique blog to help you get and stay healthy via natural means. Michelle is a Ph.D. naturopathic practitioner. Her book "Reverse Gut Diseases Naturally" on natural ways to heal Crohn's and Colitis gets her patients fabulous unparalleled results.
She conducts telephone appointments with clients all over Canada, the United States and the globe. You get it all here; natural solutions, natural diet and natural treatment. To regaining your good health!
Look for Michelle's natural solutions books
"Reverse Gut Diseases Naturally"
"Reverse Heart Disease Naturally"
"Reverse Inflammation Naturally"
"Reverse Thyroid Diseases Naturally"
"Reverse Alzheimers Naturally"
"Reverse Depression Naturally"
Michelle's Natural Solutions Blog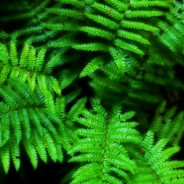 Pine Needles in the form of tea or tincture extracts demonstrating a solution against COVID vaccine "shedding" or further propagation.
read more