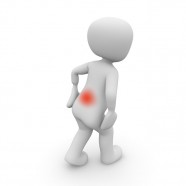 Supporting healthy bone mineralization is best achieved with a combination of specific nutrients involved with bone synthesis and restoration. The form in which certain supplements are made can also impact their bioavailability to the body, especially some minerals.
Who Needs Bone Support?
There are many dietary and lifestyle factors that put one at risk for bone loss (osteoporosis). Those at highest risk of osteoporosis include Asian, Caucasian, elderly men and women and postmenopausal women.
Why do we lose our bone density?
Bone loss is linked to inadequate calcium intake and levels during our adolescence and early adulthood – our prime bone mass building phase. For bone and muscle mass to be initiated by the body, requires exercise and a healthy diet to single the need for body support. Resistance exercise is always recommended for this reason.
Calcium-hydrolyzed collagen
Randomized, double-blind, placebo controlled studies report benefits of supplementation for bone health, in particular a proprietary calcium-hydrolyzed collagen (collagenhydrolysates) substance intended to support the protein collagen matrix and mineralization of bone. Research also suggests support of bone synthesis and reabsorption, and bone mineral density, as revealed by total body DXA scan.
Additional Support of our Musculoskeletal System
Research also includes the following nutrients to be of benefit and required for optimum bone maintenance and restoration:
Vitamin D
Vitamin D encourages intestinal calcium absorption while reducing urinary calcium loss. A lengthy 7 year study of over 30,000 women showed that by combining calcium with vitamin D (taken in supplement form) supported healthy hip bones.
Vitamin K
Vitamin K promotes bone formation by carboxylating osteocalcin. (Osteocalcin is a non-collagenous protein, also known as bone gamma-carboxyglutamic acid-containing protein (BGLAP) – a hormone found in bone and dentin in our teeth.)
It has been noted that sufficient levels of vitamin K1 and K2 may be particularly critical for optimal carboxylation, especially in our aging population.
Vitamin K is also important to our vascular system. It supports our vascular tissues and vascular elasticity, by activating Gla-protein (MGP), maintaining healthy calcium metabolism of vascular tissues.
Therefore, adequate intake of vitamin K1 and K2 may be necessary for optimal carboxylation in our aging population.
Magnesium
As many have come to know, magnesium, like calcium, is an essential bone matrix mineral. It is key for healthy bone metabolism, as well as for maintaining healthy muscle contractile function, of which also involves calcium and potassium. The mineral magnesium is chiefly involved in all body functions – one of which enables osteocalcin to bind to calcium, whereby promoting healthy bone mineralization.
Amino Acids
Hydrolyzed collagen provides a source of amino acids, in particular, (hydroxyproline, proline, arginine and glycine). Hydroxyproline and proline are key nutrients of cartilage and collagen in our bodies, while the amino acids arginine and glycine are required for creatine synthesis. The importance of these amino acids involvement in bone mineralization has been supported by studies showing a possible enhancement of otesoblast activity.
*A Calcium-Collagen Chelate Dietary Supplement Attenuates Bone Loss in Postmenopausal Women with Osteopenia: A Randomized Controlled Trial. Journal of Medicinal Food 18(3) · October 2014.DOI: 10.1089/jmf.2014.0100.
Copyright © 2018 – All Rights Reserved – Michelle Honda Ph.D.
Announcement
Look for my new forthcoming books "Reverse Heart Disease Naturally" (Jan.31, 2017) "Reverse Inflammation Naturally" (May 31, 2017) "Reverse Thyroid Diseases Naturally" (June 2018) and "Reverse Alzheimers/Dementia Naturally" (Nov.2018)
Where to Purchase:
Reverse Gut Diseases Naturally
Reverse Heart Disease Naturally

Reverse Inflammation Naturally

Reverse Thyroid Disease Naturally June 28/2018
Reverse Alzheimers Disease Naturally Nov. 2018


Local Book Stores in US and Canada
Disclaimer
While close attention was given to the accuracy of information in this article, the author accepts neither responsibility nor liability to any person with respect to injury, damage, loss or any circumstances involving alleged causes directly or indirectly related to the information in this article. The sole purpose is to educate and broaden ones awareness. This information is not meant to replace medical advice or services provided by a health care professional.