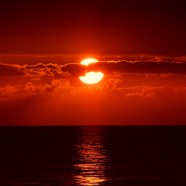 The following is a list of the most recent and common medications prescribed for inflammation, pain, diarrhea, bleeding – along with their application upon the body and side effects. The FDA's MedWatch encourages all adverse effects to be reported. These medications are routinely recommended for Crohn's disease, colitis, arthritis conditions, immunosuppressant, inflammation and pain. Among the side effects reported were elevated liver enzymes, hepatotoxicity, nausea, itching, hemorrhage, pain or swelling and in more extreme circumstances – liver failure.
Conventional Treatment for Chronic Inflammation
Conventional medicine is aware of the many driving forces behind chronic inflammation but is not employing any treatment strategies other than prescription medications that overwhelm the body's systems. Dr. Zoltan Rona points out, "While short use of steroidal and not-steroidal anti-inflammatory drugs can be very effective, long-term use of any of these drugs (beyond a few weeks) can lead to life threatening side effects (hemorrhage, osteoporosis, heart disease)."
Important Note
Remember all medications come from the natural source first – there are many anti-inflammatory remedies that will not damage your liver or body. To learn more seek out my book "Reverse Inflammation Naturally" for the many safe, effective choices!
Medications
Entyvio – is one of the newest drugs being recommended for patients who do not respond favorably to corticosteroids, immunomodulators, or tumors necrosis factor blocker medications. Entyvio medication works on suppressing circulating inflammatory cells by inhibiting their migration across blood vessels via the areas of inflammation in the intestinal tract. Entyvio is an integrin receptor antagonist (integrin receptors are proteins expressed on the surface of certain cells). Integrin receptors act as a bridge for cellular interaction.
Common side effects of Entyvio include nausea, headaches, joint pain, and fever. On the high risk end, far more hazardous complications were associated with Entyvio. These included serious infections, hypersensitivity and infusion-related reactions and hepatotoxicity.
*Consumers and health care professionals are encouraged to report adverse reactions from the use of Entyvio to the FDA's MedWatch Adverse Event Reporting program at www.fda.gov/MedWatch or by calling 1-800-FDA-1088.
Humira – Humira (adalimumab) is an injectable protein (antibody) being used to treat various forms of inflammation for arthritic conditions, Crohn's and other similar complaints, including rheumatoid arthritis and conditions such as ankylosing spondylitis and plaque psoriasis. Humira is often recommended to treat Crohn's disease. Among patients taking Humira, serious infections have been observed including pneumonia, septic arthritis, prosthetic and post surgical infections, erysipelas, cellulitis, diverticulitis and pyelonephritis. Twenty percent of patients receiving treatment with Humira developed injection site reactions (erythema and/or itching, hemorrhage, pain or swelling). More commonly noticed at the injection sight are symptoms of redness, itching, pain or swelling. Severe hepatic reactions including acute liver failure and elevated enzyme levels have been reported in patients receiving TNF-blockers.
Imuran (azathioprine) is described as a chronic immunosuppressant antimetabolite drug, often recommended for Crohn's disease and colitis. It is available in tablet form for oral ingestion. The doctor prescribing Imuran should be very familiar with the administration of this drug. Certain types of cancer such as skin and lymphoma have been associated with prolonged usage of Imuran. Imuran (azathioprine) can cause serious blood disorders involving bone marrow functioning, resulting in anemia, as well as, decreased white blood cells and platelets. In essence, Imuran can lower the body's capability to fight infections. The highest risk patients are children and younger adults taking Imuran for Crohn's disease and Pancolitis (Ulcerative colitis), also following organ transplants.
The patient must be closely monitored by the doctor during treatment application of Imuran, and maintain follow up visits once the treatment has ceased. Keep an eye out for any unusual changes involving growths, lumps, pain, swollen glands, skin irritation, weight loss, increased bleeding and fatigue.
*AZATHIOPRINE-ORAL Index: Report Problems to the Food and Drug Administration
You are encouraged to report negative side effects of prescription drugs to the FDA. Visit the FDA MedWatch website or call 1-800-FDA-1088.
Prednisone – Prednisone is classified as a corticosteroid drug. It is routinely used as an anti-inflammatory and immunosuppressive treatment for chronic allergic reactions involving swelling and itching; systemic lupus, rheumatoid arthritis, blood diseases, nausea and vomiting, various kidney diseases, brain edema and so on.
The side effects of Prednisone may be many, depending on the duration of treatment and the daily dosage amount administered. The longer a patient remains on the drug, coupled with the quantity of dosage, the far greater risk for unwanted side effects. Possible prednisone side effects include weight gain and a redistribution of fat; susceptibility to infections, increased fungal growth and herpes aggravation; sleep disorders and hyperactivity; fluid retention and acne; increased blood sugar and blood pressure levels and unstable mood swings. The prolonged usage of prednisone produces side effects of excessive hair growth, bone fractures, bone loss, blood clots, skin damage, glaucoma and cataracts. Inform your doctor if any of the above listed side effects occur or any other symptom when taking prednisone.
Sulfasalazine – is the most common drug prescribed for IBD. Sulfasalazine's bioavailability consists of one third of its dosage being absorbed from the small intestine while the remaining two thirds passes into the colon. Side effects have occurred with folic acid (a B vitamin that works with B12 to hold iron in the blood) and adverse drug interactions with Methotexate, Digoxin and Sulfonylurea. Laboratory Test Interactions showed a very long list of adverse reactions. A few of these include the following: orange-yellow skin discoloration; dizziness, vertigo; worsening or no effect on symptoms for ulcerative colitis and arthritis; fever, sore throat; skin rash, or red and purple spots under the skin; sensitivity to sunlight and tanning; and other allergic reactions.
Mesalamine – If one cannot tolerate sulfasalazine, you may be put on mesalamine drugs, generally known as S-ASA agents.
Corticosteroids – Often times used for inflammation but cause serious side effects including greater susceptibility to infection and nutrient loss.
6-mercaptopurine and a related drug azathioprine – are immune suppressing drugs. They work by blocking the immune reaction that contributes to inflammation. Side effects like nausea, vomiting, diarrhea and lowers a person's resistance to infection.
Remicade – for the treatment of moderate to severe Crohn's that does not respond to mesalamine substances, corticosteroids, immunosuppressive drugs and for a treatment of open, draining fistulas.
Infliximab – has an anti-tumor or necrosis factor (TNF) substance. TNF is a protein produced by the immune system that may cause the inflammation associated with Crohn's. Anti-TNF removes the TNF from the bloodstream before it reaches the intestines, thereby preventing inflammation. Long term use for safety and efficacy has not been established.
Antibiotics – treat bacterial infection.
Budersonide – new corticosteroid that appears to be as effective as other corticosteroids but causes fewer side effects.
Methotexate and cyclosporine – Immunosuppressive drugs that may be useful. They appear to work faster than traditional immunosuppressive drugs.
Natalizumab – is an experimental drug that decreases inflammation by binding to immune cells, thus preventing them from leaving the bloodstream and reaching the areas of inflammation.
Copyright © 2016 – All Rights Reserved – Michelle Honda Ph.D.
Announcement
Look for my new forthcoming books "Reverse Heart Disease Naturally" (Jan.31, 2017) and "Reverse Inflammation Naturally" (May 31, 2017) and "Reverse Thyroid Diseases Naturally" (Fall 2017)
Where to Purchase Reverse Gut Diseases Naturally
Hatherleigh Press Page Buy Book RGDN
Local Book Stores in US and Canada
Disclaimer
While close attention was given to the accuracy of information in this article, the author accepts neither responsibility nor liability to any person with respect to injury, damage, loss or any circumstances involving alleged causes directly or indirectly related to the information in this article. The sole purpose is to educate and broaden ones awareness. This information is not meant to replace medical advice or services provided by a health care professional.