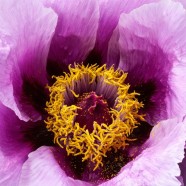 Today, vaginal atrophy is not regulated to women during their menopausal stage of life. There are far too many women being plagued by this lifestyle changing event, well before their designated life cycle. Vaginal dryness is a common occurrence for women once they have stopped their menses. Yet women are experiencing pain and discomfort as early as their thirties that completely changes the intimacy in relationships.
Typically, during the menopausal cycle, the walls of the vagina begin to thin (mucous membranes), along with decreased elasticity, all of which causes discomfort in many women. This thinning of the vaginal lining, known as atrophic vaginitis, is caused by the decreased production of estrogen. This condition becomes very painful when accompanied by inflammation or through tissues becoming very dry and rough. Traditional medical treatment works well for many women although there are health circumstances where all forms of estrogen in unadvised. In such cases and for those who choose natural substances, I have included alternative solutions to try. Fortunately today there are several choices available through natural therapies and traditional medicine. Estrogen creams, pills, and estrogen apparatuses that are inserted for longer periods of time are available. Speak with your doctor or pharmacy about choices for treatment and side effects.
Women with Premature Atrophic Vaginitis
If you are experiencing premature atrophic vaginitis, there are other imbalances occurring in the body, mainly deficiencies in omega 3 fatty acids, minerals (zinc, iodine and a wide spectrum of mineral support) antioxidants, vitamins (A, E, D, B's) and a diet that consists of predominately fruits and vegetables with adequate protein; including probiotics and lower starch type carbohydrates. Additionally, Adrenal and Thyroid gland support. There are good combination products available.
Many things contribute to a drop in hormone production including the above mentioned. The key is to keep our glands producing hormones as optimally as possible. Other causes could be tail bone injury by which inhibits blood flow to the pelvic area – for either premature vaginal dryness or more severe cases once in menopause. Other culprits include poor circulation in general, low blood count and bad habits such as smoking and alcohol excess.
Natural Therapies for Atrophic Vaginitis
Vitamin E – Take orally 400IU daily. Insert a vitamin E capsule at bedtime. For lubrication before sexual intercourse, prick a capsule of vitamin E and apply the oil into the vulva.
Herbal salves – Salves made with Comfrey root and Aloe Vera or a combination of Calendula, Comfrey root and Passionflower are very effective. You can make your own or purchase commercial brands. Apply inside the vulva and up into the vagina. If you cannot find Comfrey root use the leaf.
Water – Lubrication is influenced by water intake. Drink 3 to 4 quarts of water daily.
Vaginal Paste: Aloe Vera gel or juice and Slippery Elm Bark powder paste – This mixture will feel soothing and help lubricate the vaginal walls. Add slippery elm powder to Aloe Vera gel or juice to form a paste consistency. Apply inside the vagina and be sure it reaches the exterior area especially if using a syringe. You may use this mixture as a vaginal lubricant before intimacy.
Copyright © 2015 – All Rights Reserved – Michelle Honda Ph.D.