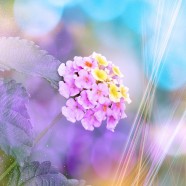 Learn why Omega 3 fatty acids (EFA's) are the most required fat by the body. Scientific research is nothing short of remarkable today in the area of healthy fats. Many scientists and researchers have concluded that Omega 3 deficiencies are believed to be the cause of numerous health problems.
Studies indicate that the general public has not been ingesting the proper amount of omega 3 fatty acids in anywhere near the required proportions necessary to support and regenerate the body. The inadequate amount of required fats (omega 3 fatty acids) compared to high levels of less desirable fats, creates an imbalance that leads to a deficiency of desired fats when the daily intake is not properly balanced.
Most of us are consuming an excess of omega 6 fatty acids (grain and vegetable oil). This ratio should be 1 to 1 (1 portion omega 6 EFA's to 1 portion omega 3 EFA's).
About EPA and DHA Fatty Acids
Essential fatty acids, especially from coldwater fish are abundant with EPA (eicosapentaenoic acid) and DHA (docosahexaenoic acid). Omega 3 fatty acids are referred to as EFA's (essential fatty acids) or PUFA's (polyunsaturated fatty acids). These fats are required in the correct balance for utilization throughout the body. The dietary source of Omega 3 Fatty acids is found in fish oils and seed oils such as Flax seed oil, Hemp oil, Chia oil and Walnut oil.
Difference between Fish oil and Seed oil
Fish oil differs from plant based oils in that fish oil has long chained fatty acids and seed oils have short chained fatty acids.
Only long chained Omega 3 fatty acids have the ability to feed the brain directly as well as the body, whereas plant Omega 3's will nourish other parts of the body.
Vegetarians and Vegans
These dietary programs required 4 times the amount of a good source of seed oil to compensate for non fish oil supplements. The seed oil needs to be converted by the brain into useable omega 3 fatty acids when long chained ones are not provided. This process is seen by many professionals to often be incomplete. Many vegans are not fully aware of this occurrence and become unwell without knowing why.
Major Areas and Systems Requiring Omega 3 Fatty Acids
1 The Brain: Consists of 60% or more of Omega 3 fatty acids. Ingesting a form of long chain fatty acids such as fish oil or krill, the brain mass will enhance. This form of fats provides protection against brain shrinkage for inhibiting circumstances that lead to Alzheimer's disease. Almost every brain disorder would benefit from optimal levels of Omega 3 fatty acids (EPA and DHA fatty acids).
2 Nerve communication could not occur in a normal way without Omega 3 fatty acids.
3 Critical to the structure and function of neuronal membranes. Omega 3 fatty acids are a core component of the nervous system including the brain spinal cord, sensory glands and like.
4 Cholesterol and Liver: The liver needs the right kind of fat in order to make cholesterol, a necessary component for the glands to make hormones.
5 Omega 3 is a required element to manufacture cell membranes (cellular walls) – we have trillions of cells in our bodies.
6 Inflammation response requires an omega 3 fatty acid to initiate. For treating chronic pain and inflammation, take in divided doses taken throughout the day with food. Crohn's and control patients in studies showed noticeable anti-inflammatory effects. Fish oil proved very beneficial for Rheumatoid arthritis and other joint pain where swelling is involved.
7 Initiating immune response.
8 Omega 3 controls hormone production.
9 Essential for regulating nerve transmission. Consider the nerve communication to muscles in conditons such as MS.
10 Preserves the blood level of vitamin D.
11 Heart Health – Dr. Harris W.C. and colleges performed 25 clinical trails. Example: 11.323 subjects – on post heart attack patients who had consumed as little as, 1- 850 mg capsule per day of fish oil. Remarkably, the outcome showed a 30% reduction in Cardio Vascular Mortality and 45% reduction in Sudden Cardiac Death. All of these heart studies showed the benefit of Omega 3 EFA's in preventing the blood from becoming too "sticky" and forming Arterial Blockages. Doctor's recommend 1000mg per day of fish oil for the above condition.
12 ADHD is benefited – EFA's are needed for proper retinal and brain development.
Studies have supported the following conditions to have all been linked to a deficiency of Omega 3 fatty acids. In addition to heart health issues; Alzheimer's, dementia, allergies, depression, high blood pressure, asthma, eczema, learning disabilities, gut disorders and constipation.
Ratio – How to Balance these Fats on a Daily Basis
The correct ratio is 1 to 1. One part of Omega 6 fatty acids to one part Omega 3 fatty acids. Omega 6 fatty acids are found in grain and vegetable oils.
The average North American diet consists of 20:1 or 30:1. Too many Omega 6 fatty acids compared to the ingestion of Omega 3's. The body requires a great deal more Omega 3's to regenerate and function.
Excess amounts of Omega 6 fatty acid create an Omega 3 deficiency in of itself.
How to Incorporate more Omega 3 Fatty Acids – Daily in the Correct Balance
Assess your Fat/Oil Intake on a Daily Basis.
Examine where and what your fat intake exists from. (Fats/oils, meat, fried foods, donuts, junk food)
Increase your Omega 3 fatty acids by adding them to your daily diet. For example, make a salad with just flax seed oil or a combination of olive and flax oil together to increase your Omega 3 intake while lowering your Omega 6 fatty acids.
Take supplements to offset other fats in your diet to bring about the proper balance of a one to one ratio. For instance, supplement daily with fish oils, flax seed oil or other comparable oils like hemp, walnut or chia. A list may be obtained off the internet for additional choices.
Also assess any intake of foods that retain oil like potato chips and corn chips, popcorn, processed foods, imitation cheese on pizza, donuts or deep fried foods.
Caution: Do not heat these oils
What to Watch for When you Buy Omega 3 Fatty Acid Supplements
For additional supplementation of omega 3's, only concentrate of Fish oil and Seed oils such as flax. Do not buy combinations formulas containing 3, 6, and 9's. Six is always supplied since we cook with them and 9 is produced by the body.
Potency is measured in milligrams – The balance of EPA to DHA is approximately two to one. Some brands are advertising extra high potency which may be a gimmick. Some companies may charge up to 4 times more for their mock extra strength product. Buyer beware.
Can I get Enough Omega 3 Fatty Acids by Eating Fish?
The amount of fatty fish an average consumer eats would not produce the health requirements suggested by health care professionals and researchers.
What about the Toxins in Fish and Supplements?
Anyone who eats fish regularly has elevated levels of mercury. The bigger the fish, the more mercury, PCB's and Dioxins. Fish oil supplements are a cleaner source of Omega 3 fatty acids – Most manufacturers today remove the mercury and other toxic heavy metals from their products. Choose purity and potency. The brand you buy should be able to provide you with a detailed biochemical and toxicology analysis of its contents – in liquid or capsule form.
Copyright © 2016 – All Rights Reserved – Michelle Honda Ph.D.
Announcement
Look for my new forthcoming books "Reverse Heart Disease Naturally" (Jan.31, 2017) and "Reverse Inflammation Naturally" (May 31, 2017) and "Reverse Thyroid Diseases Naturally" (Fall 2017)
Where to Purchase the Book
Reverse Gut Diseases Naturally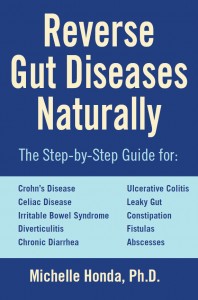 Crohn's and Colitis Testimonials
Program Page M. Honda Services
Reverse Heart Disease Naturally 
Disclaimer
While close attention was given to the accuracy of information in this article, the author accepts neither responsibility nor liability to any person with respect to injury, damage, loss or any circumstances involving alleged causes directly or indirectly related to the information in this article. The sole purpose is to educate and broaden ones awareness. This information is not meant to replace medical advice or services provided by a health care professional.