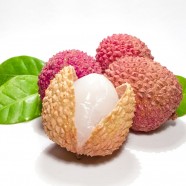 Powerful phytochemical extracts found within green tea and the fruit lychee, exhibit great promise as an aid for weight loss and as a deterrent of metabolic syndrome. Studies show that green tea and lychee extract can increase metabolism and fat oxidation of the body. Much excitement surrounds these polyphenol rich extracts as a result of supportive research displaying protection against free radical damage and assistance in restoring cellular ATP energy levels. More widespread studies show that damaging free radicals within fat cells, can lead to an over expression of adipokines (proteins secreted by adipose tissue). This condition is representative of metabolic syndrome, indicated by abdominal obesity, abnormal amount of lipids and fat in the blood, hypertension and diabetes.
What is Metabolic Syndrome (MetS)
Metabolic syndrome is a growing concern among health professional. MetS escalates the risk for diabetes, heart disease and stroke. Metabolic syndrome is characterized by a group of metabolic risk indicators such as the following:
– Visceral fat (abdominal obesity)
– Elevated blood pressure level – Hypertension
– High triglycerides, Low HDL cholesterol, High LDL cholesterol
– Diabetes: Insulin resistance or glucose intolerance
– Prothrombotic state: Fibrinogen or plasminogen activator inhitibitor-1 in the blood
Green Tea Extract
Green Tea has been used in China and other countries for thousands of years. The active ingredients in green tea extract are polyphenols in the form of flavonoids like catechins and epigallocatechin gallate (EGCG). Clinical trials reveal that the addition of green tea extract combined with a low calorie diet promotes weight loss. One hundred obese subjects, divided into two groups of fifty, underwent a study where half consumed a green tea supplement coupled with a low calorie diet while the other fifty subjects were on the diet alone.
After ninety days, a significant weight reduction and decreased body mass (BMI) was evident in the group taking the green tea extract. "14kg loss in green tea group compared to 5kg weight loss in low calorie diet alone". Other benefits were observed as well in both groups to include LDL, HDL, triglycerides, growth hormone, insulin and cortisol levels also improved. Green tea has shown to accelerate metabolism without over stimulating the adrenal glands. The normal effects of a caffeinated beverage are not felt while drinking green tea due to its natural calming component, L-theanine.
Lychee Extract
Native to Southern China, lychee fruit has found its niche in the growing market of nutraceuticals by increasing the metabolism, while decreasing body weight and enhancing powerful antioxidant activity. Lychee fruit contains small molecules known as oligomers. These polyphenols fall into the family of oligomeric proanthocyanidins complexes. Catching the attention of researchers, a Japanese study using lychee extract, revealed a loss in visceral fat in trial subjects with metabolic syndrome along with improving their general health.
Volunteers received a daily dose of 50mg of lychee extract (oligonol) over a ten week period. Those in the lychee group lost three centimetres in their waist size, six percent in subcutaneous fat and a fifteen percent loss in abdominal fat. Additionally, insulin resistance improved and an increase of adiponectin- a hormone that regulates various metabolic processes. The researchers from Hokkaido Information University in Japan noted that the reduction in visceral fat in areas observed was remarkable.
Plant Fiber Reduces Appetite
As additional support, some plant fiber consists of a delicate nature that forms a soft matrix that reduces ones appetite. Guar gum, apple pectin, oat fiber, citrus fiber, locust bean and ground flax seeds are all examples of plant fiber that forms a soft gel solution in the stomach creating a feeling of fullness. For this reason, fiber is always an appetite suppressant. Taken within 20 minutes prior to eating a meal in liquid, will help you feel full sooner, reducing your food consumption. Also, plant fiber blocks the re-absorption of cholesterol in the intestines and slows down the absorption of sugar.
Reference:
1) Dulloo AG, Efficacy of a green tea extract rich in catechin polyphenols and caffeine in increasing 24-h energy expenditure and fat oxidation in humans, Am J Clin Nutr 70: 1040-1050, 1999
2) The Effects of Epigallocatechin-3-Gallate on Thermogenesis and Fat Oxidation in Obese Men: A Pilot Study Michael Boschmann, MD and Frank Thielecke, PhD. Universitary Medicine Berlin, Charité Campus Buch, Franz Volhard Center for Clinical Research, and HELIOS Clinic Berlin. J Am Coll Nutr. 26 (4); 389-3995. 2007
3) Nishihira J, Sato-Ueshima M, Kitadate K, et al. Amelioration of abdominal obesity by low-mlecular-weight polyphenol (oligonol) from Lychee. Journal of Functional Foods. 2009; 10,1016/j.jff.2009.09.002
4) Oben J, Duate D, Agbor G, Momo C, Talla X, The use of a Cissus quadrangularis formulation in the management of weight loss and metabolic syndrome. Lipids Health Dis. 2006 Sep.2;5:24, Epub 2006 Green tea.
5) Abdominal obesity by low molecular weight polyphenol from Lychee. 16th European Congress on Obesity. Geneva, Switzerland. May 14-17. 2008. www.eco2008.org.
Copyright © 2017 – All Rights Reserved – Michelle Honda Ph.D.
Announcement
Look for my new forthcoming books "Reverse Heart Disease Naturally" (Jan.31, 2017) and "Reverse Inflammation Naturally" (May 31, 2017) "Reverse Thyroid Diseases Naturally" (June, 2018) and "Reverse Alzheimers/Dementia Naturally" (2018) – "Reverse Depression Naturally" (2019)
Where to Purchase:
Reverse Gut Diseases Naturally
Reverse Heart Disease Naturally
Reverse Inflammation Naturally
Hatherleigh Press Page Buy Book RGDN
Local Book Stores in US and Canada
Disclaimer
While close attention was given to the accuracy of information in this article, the author accepts neither responsibility nor liability to any person with respect to injury, damage, loss or any circumstances involving alleged causes directly or indirectly related to the information in this article. The sole purpose is to educate and broaden ones awareness. This information is not meant to replace medical advice or services provided by a health care professional.