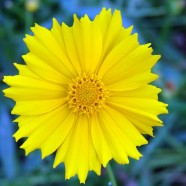 The cause of Celiac disease is not as definitive as it once was thought to be. Celiac disease is described as an intestinal inflammatory response to the protein gluten (gliadin). Another culprit may be amylopectin, a property predominately found in wheat. Research findings are showing very intricate plant parts that may be involved. Blood testing or possibly high-tech energy devices could determine which intolerant is triggering an immune response. Only in our recent history has other anomalies been surfacing as antigens for gut disorders including gluten. Incidences of gut complaints have been reported back as far as 1908. Doctors noticed patients that were suffering with prolonged periods of diarrhea and malabsorption.
Celiac disease reveals itself through the resulting damage to the intestinal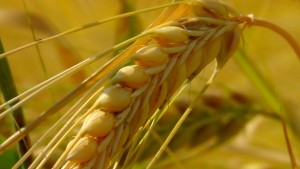 mucosal tissue, causing atrophy that results in a malabsorption syndrome. Gluten is a protein commonly found in wheat, oats, rye, barley and other grains. Celiac disease must be treated because it affects several other areas of the body in addition to the small intestine. Serious nutritional deficiencies are associated with Celiac, with consequences marked in organs, deterioration of the brain and spinal cord, and other areas of the nervous system. Celiac disease occurs both in children and adults.
*Learn about natural solutions and treatment for all the symptoms of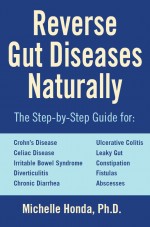 Celiac Disease in my book Reverse Gut Diseases Naturally. You will learn how to replace mainstream medications with safe natural solutions that really work. Dietary protocols for the worse gut diseases; with full reversal programs and case histories to show you step by step methods to reach a full healing stage – medication free.
What are the Physical Manifestations of Celiac Disease in the Body?
Due to an autoimmune mechanism, which means, an immune response against the body's own cells within the bowel, the intestinal mucosa becomes damaged and inflamed. On the surface of the small intestine occupy "intestinal villi", which involve and support the degradation and absorption of nutrients. Problems occur when the hair like filaments begin to flatten, resulting in poor absorption of the essential nutrients, and eliminating via the fecal matter (stool).
What Are The Symptoms of Celiac Disease?
Celiac disease does not always manifest with classic intestinal symptoms of diarrhea, bloating and steatorrhea or fat loss in the feces. About 40% of people who have celiac disease present the usual symptoms, but another 40% have no indicators, yet do have other intestinal signs such as anemia, cramps and weakness; 5-10% are latent celiac disease (they have the antibodies in the blood but do not develop symptoms); and another 5-10% have potential to contract celiac disease (genetic predisposition only).
Symptoms that May Occur in the Presence of Celiac Disease:
1. Anemia – iron or folic acid deficiency/B12
2. Fatigue, weakness and lethargy
3. Deficiency of vitamins B12 and A, D, E, K
4. Diarrhea persisting for days or weeks
5. Flatulence, bloating, abdominal pain
6. Nausea and vomiting
7. Epileptic seizure (episodes) in Babies or young children
8. Ulcers in mouth
9. Dehydration
10. Weight loss
11. Bone pain caused by decreased bone density with increased likelihood of fractures
12. Hormonal disorders, infertility, amenorrhea, spontaneous abortions
13. Skin dermatitis
Symptoms that Occur in Children with Celiac Disease
1. Dental abnormalities
2. Growth delay
3. Menarche delay
4. Irritability
5. Rickets due to vitamin D and calcium deficiency
What Is The Incidence of Celiac Disease?
• Throughout the American population, it is estimated that one out of every one hundred people is celiac or gluten intolerant. Studies also suggest that 85% of its population is gluten intolerant and undiagnosed.
• Within the number of 330.000 Canadians with celiac, more than 73,000 are children. Approximately 30% of these children are initially misdiagnosed.
• For a digestive disorder, $ 2.5 million is spent on family consultations in the area of pediatrics by the health care system. This great cost is incurred because it typically took two or more physicians to reach a diagnosis of celiac disease for their child.
Once again, this is a wide spread problem requiring a great deal of attention since most of these individuals remain undiagnosed.
The incidence of celiac disease is estimated at 1 in 100 people and affects more women than men. Due to increased screenings in adults with relatives who suffer from this disease, it has been documented as the "silent disease".
How Is Celiac Disease Diagnosed?
Diagnosis of celiac disease is performed through the patient's symptoms with endoscopy and biopsy to find flattening of intestinal villi. Additionally, the doctor will order blood tests seeking specific antibodies (anti-gliadin and anti-endomysium). These tests only have a specificity and sensitivity of 50%.
Note: For accurate test results, never start a gluten free diet before diagnostic testing for it can mask the results. The tests for antibodies-  tTG are now the most common test for screening.
Children and Infants
Investigate various medical centers and specialists, who cover unique aspects of celiac disease in children and infants. Early detection and management is vital for their continued health and happiness. It is possible to keep Celiac disease under control by implementing a gluten free diet.
How Is Celiac Disease Treated?
Traditional Medicine
The only treatment for celiac disease is a gluten-free diet. This diet helps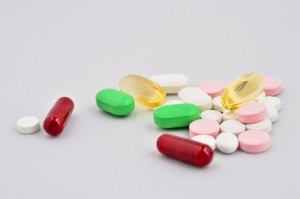 to normalize the intestinal mucosa and hopefully malabsorption syndrome disappears. At the time of diagnosis the doctor may indicate a consultation with a dietitian.
Medications prescribed to suppress fluids and pain receptors in the body. *Drugs cannot grow new tissue and interrupt normal metabolic pathways in the body.
Holistic Treatment
All aspects of body weakness due to deficiencies of required nutrition and electrolytes will be balanced. A well fed body responds far more quickly than a malnourished one. This initially involves easy digestible foods and nourishing liquids replacing key nutrients and electrolytes.
Complementary medicine when indicated for alleviating the symptoms of diarrhea, pain, inflammation, nausea and vomiting, or any other complaint. These recommendations are safe and void of side effects. Natural solutions follow the normal rhythm of the body – working with it and not against it. And by not interfering with its normal functioning and restoration.
Treatment protocol also involves a proper nutritional program for preventing a reoccurrence and for quickly rebuilding the body. Weak tired bodies cannot renew themselves.
Copyright © 2016 – All Rights Reserved – Michelle Honda Ph.D.
Conclusion
Take total control of Celiac symptoms and heal yourself in San Diego, Chula Vista, National City, Imperial Beach, Coronado and Lemon Grove with Reverse Gut Diseases Naturally. Because of the breadth of Michelle Honda PhD's educational background and clinical experience combined, she gets the unparalleled results with consistency. Start on the book's teachings and embrace the lifestyle. Get full symptom control from comprehensive natural diet, treatment and solution remedies. You can have a normal life again. Many people doing this holistic and nutrition based work are amazed at how much their life can start to change in as little as 30-60 days. Get started today.
Announcement
New Books Release: Reverse Heart Disease Naturally (Jan. 31, 2017) Reverse Inflammation Naturally (May 31, 2017) Reverse Thyroid Diseases Naturally (Fall 2017)
Where to Buy the Book
Local Book Stores USA and Canada
Michelle Honda's Services/Programs