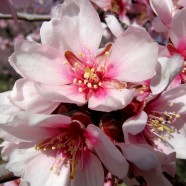 Learn how only a few nutrients turned around a man who was sleeping far too much with no quality of life, which was affecting his relationship. It's amazing how a little help can make such an enormous difference. This segment is about a wife's intervention (my patient) trying to help her husband who is very depressed – on several meds and sleeps far too much. I made a few suggestions via the wife to have her husband take. View their story and how to help yourself get your life back.
Husbands and Wives Don't Always Listen to Each Other
Unfortunately when someone is depressed, (or not) they seem to be less inclined to do anything more to help themselves – especially if it comes from a spouse. This person happens to be taking one of my lengthier health programs and during our conversations, I inquired about the balance in the home. For instance, it is important for other members of the family to be supportive. I also inquire about their health status, dietary routines and lifestyle.
When one persons' health is being elevated (and it becomes very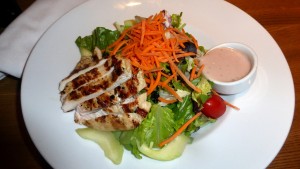 noticeable), they naturally want the best for all other members in the family, particularly when they are feeling so much better. My patient did try for a few weeks to get her hubby to take a few basics I suggested since he was missing many essential nutrients; but also realizing he was far less motivated to take much. In fact he refused to do anything for at least a month, but he did notice a big difference in his wife's health, energy and attitude. This is where it gets interesting and sometimes dicey.
Symptom Effects
His lack of energy and low moods was having a negative effect on their relationship – especially since (she herself was changing so much) you can see how this could cause a bit of conflict and ultimately concern for her husbands future health and their future together.
One week she surprised me by saying she got him to start taking the following few supplements – but only once a day. Keep in mind that taking something once that is really needed and used allot by the body is the same as eating once a day. It will be gone and the body no longer has it to draw upon for further functioning and restoration. I kept the supplements as light as possible which included fish oil, L-tyrosine, liquid iodine, zinc and magnesium. It was suggested for a minimum of two times a day since he needed lots of support being on anti-depressant medications.
The Outcome
He only took the supplements once a day and after only one week he had a lot more energy and was sleeping far less. It has now been 4 weeks later and he isn't sleeping longer than normal – no naps as soon as he comes home from work and after dinner. He is still only taking the supplements once a day but it is remarkable to me how quickly the body responds when we feed it something it actually needs rather than what you yourself would like that is void of essential and important dietary elements.
How to Turn Things Around
Minerals, vitamins, amino acids, essential fatty acids, enzymes and antioxidants are all required for optimum functioning of the body – plus many other lesser known nutrients. If ones diet is perpetually void of many of these items, you cannot expect it to serve you in the why you would like. Plus over time these deficiencies will cause permanent damage and imbalances that show up as symptoms that leads onto the disease stage.
There is always a reason for an imbalance that ends up as an illness. Heredity only plays a small role most of the time. It really comes down to (are you making that inherent weakness stronger or weaker). Just know it is not a forgone conclusion that you will succumb to a weak family trait.
Look at my many posts that are food/nutrition related to help you better support and feed your body. Even though you may feel you do not suffer from malnutrition, or malnourishment, most people in fact do.
Copyright © 2016 – All Rights Reserved – Michelle Honda Ph.D.
Announcement
Look for my new forthcoming books "Reverse Heart Disease Naturally" (Jan.31, 2017) and "Reverse Inflammation Naturally" (May 31, 2017) and "Reverse Thyroid Diseases Naturally" (fall 2017)
Conclusion
If you want an alternative approach that really works, pick up a copy of my book 'Reverse Gut Diseases Naturally'. Even though this book specializes in gut dysbiosis (Crohn's & Colitis), all essential information for restoration of the body in included in great detail in this book. Also included are natural solutions and replacements for most mainstream mediations such as those for depression, anxiety, antibiotics and killing superbugs, pain and inflammation and much more….
For those who suffer with gut disorders like Crohn's disease or Ulcerative Colitis and are seeking natural treatment options and solutions, it may seem hard to believe but you will be able to achieve the same results at home as if you saw me as a patient. This book truly is a hand holding "step by step' guide that covers all of my natural treatment protocols as well as contributing symptoms of Crohn's, Colitis and other mainstream gut disorders.
Boost your energy today in Los Angeles, Long Beach, Pasadena, Santa Monica, Hollywood and Burbank. Stop feeling tired all of the time and re-energize your life. If you are seeking new solutions, perhaps the holistic and natural approach is the way to go. It is safe, effective…. and well…. safe. Get full symptom control from comprehensive natural diet, treatment and solution remedies for low energy, Crohn's or Colitis. You can have a normal life again. Many people doing this holistic and nutrition based work are amazed at how dramatically their life can start to change in as little as 30-60 days. Michelle Honda PhD Holistic Doctor can show you how. Get started today.
Where to Purchase Reverse Gut Diseases Naturally
Local book stores USA and Canada
Follow Michelle Honda on: 
Check out Patients Testimonials and frequently asked questions (FAQ) on her book. Also check out her Programs; all very helpful when considering purchasing the book or working with Michelle Honda directly.
For a one on one appointment for that personal touch, when seeking professional guidance, you may book with Michelle Honda through the office or by telephone. Contact the clinic Renew You (905-304-0111). Appointments by telephone are also available.