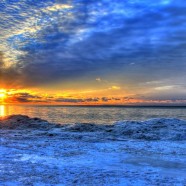 Worldwide, depression is spreading like a modern-day plague. The U.S. Department of Health and Human Services reports 1.7 billion people worldwide suffer from this mental illness; of those, more than 90 million are Americans.1 For a problem this complex and interconnected, there can be no magic pill! All aspects of a depressive disorder and its other health problems must be addressed; it is not enough to simply treat anxiety or a psychotic episode with mind-numbing drugs.
Regrettably, a large percentage does not receive appropriate mental health treatment, leading to widespread loss of function and drive. According to the Geneva World Health Organization,2 depression is listed as the number one cause of disability throughout the world, with resultant economic losses exceeding one trillion dollars yearly. Suicide rates are also on the rise; since 1999, suicide rates have risen 24 percent in the United States.3
Violent and Suicidal Behaviors
Something needs to change, and quickly, or these statistics will only continue to worsen as more and more people fall victim to the pervasive, crippling effects of depression and its related symptoms. Traditional treatment therapies are clearly insufficient to the task; if they were, we would not be seeing such a steep increase in life-changing symptoms, violent and suicidal behaviors, and death. In fact, there is a growing body of evidence to suggest that the widespread use of antidepressants and psychotic medication has contributed to this trend.
Depression is Seldom a Singular Complaint
There are many different types of mental, physical and emotional imbalances that occur as a result of depressive mental illnesses. Through natural medications and clinical nutritional support, methods for normalizing both acute and chronic depressive symptoms do not stop here; in doing so, you will be amazed at the number of related health complaints that diminish or disappear altogether with the management of your depression. People suffering with mood disorders are never without a collection of other complaints, such as fatigue, exhaustion, weight gain or loss, cognition impairment, insomnia, sugar reregulation problems, cholesterol imbalance, heart and circulation irregularities and sexual dysfunction…to name just a few.
This is because a healthy mind leads to a healthy body—and the reverse is true, as well. When the mind is out of balance, the body will follow suit, leading to the laundry list of concurrent ailments described above. When the body spends a protracted period of time functioning at lower than normal levels, our system becomes nutrient-poor, or polluted; we don't have the energy and materials we need to perform normal bodily functions. This in turn builds a platform for disease and emotional imbalance, leading to the development of unwanted symptoms and illnesses, all of which are in turn supported by malnutrition and poor lifestyle choices resulting from a lack of drive to do better. This creates a vicious cycle, from which true escape can be challenging.
When embarking on the path less traveled, it is important to have faith in your own guidance system. Be patient; allow your body the time it needs to reinvent itself and embrace unfamiliar territory. Take the time to learn about the different types of integrative medicine, as well as complementary therapies and your body's biochemical nutrient requirements.
Mind and Life Altering
Likewise, learn more about any medications you may be taking or are prescribed to start. There are very real shortcomings and long-term unwanted side effects from the use of SSRIs and other psychotic drugs. In fact, a main reason for the formulation of the book 'Reverse Depression Naturally' was to investigate the problems posed by the physical and emotional changes caused by antidepressant and psychotic drug protocols.
Understandably, you may find yourself looking for guidance as you try to replace or complement your existing medications and treatment plans with a more natural, whole body approach. To help accomplish this feat, we've provided step-step protocols to assist in alleviating all aspects of mood disorders, including protocols for strengthening a weakened and stressed mind and body.
Main Problem
The number one problem faced by patients attempting to get off of psychotic medication or antidepressants is the initial return of their anxiety and other depressive symptoms. There need to be substitutes in place that can be called upon at will, to calm and provide relief no matter the complaint—without any harmful repercussions. This book also contains information on natural cures that can be relied upon to provide immediate relief, as well as general maintenance of symptoms.
This volume draws from my years of clinical experience and supportive research for the reversal of mental health outcomes, enabling you to confidently and effectively improve your personal health experience. It is my hope that you will find this book quite different from conventional medical treatment plans, with its strong emphasis on nutritional biochemistry, an intrinsic factor in the pathogenesis of mental health disorders.
Medication Free
The best news is that you will not need the natural drug substitutions recommended in this book indefinitely, even though they are safe, non-addictive and may be taken on an as-needed basis. It is primarily through nutrition and specific nutrient support that we will seek to restore the mind and body, creating a sound foundation for better health.
The only way a person can remain well or reverse their illness is by incorporating all aspects of the self—body and mind—in their treatment. But this process can only truly begin from a place of understanding and commitment. It is my hope that this book provides the information you need to help you break the cycle of symptom and medication, and regain your independence, your drive, and your hope for the future.
Within the pages of this book you will find natural, effective solutions to a myriad of complications surrounding depressive disorders. These remedies are provided with only one goal in mind—affecting a return to your whole, productive, happy self. In fact, you should expect a better you than ever before—a return to an even happier self than before your first depressive symptoms were realized.
References
1. Mental Myths and Facts. (2017). https://www.mentalhealth.gov/basics/mental-health-myths-facts
2. Depression and Other Common Mental Disorders: Global Health Estimates. Geneva: World Health Organization. 2017. http://apps.who.int/iris/bitstream/10665/254610/1/WHO-MSD-MER-2017.2-eng.pdf
3. Crutin.Increase in suicide in the United States. 1999-2014. NCHS data brief.no 241. https://www.cdc.gov/nchs/products/databriefs/db241.htm
Copyright © 2023 – All Rights Reserved – Michelle Honda Ph.D.
Announcement
Look for my new forthcoming books "Reverse Depression Naturally" (Spring 2020) "Reverse Inflammation Naturally" (May 31, 2017) "Reverse Thyroid Diseases Naturally" (June 2018) "Reverse Alzheimers/Dementia Naturally" (Nov.2018) "Reverse Heart Disease Naturally" (Jan.31, 2017) and "Reverse Gut Diseases Naturally Nov. 2016
Where to Purchase:
Reverse Gut Diseases Naturally Nov. 2016
Reverse Heart Disease Naturally Jan. 2017
Reverse Inflammation Naturally May 2017
Reverse Thyroid Disease Naturally June 28/2018
Reverse Alzheimers Disease Naturally Nov. 2018
Reverse Depression Naturally Spring 2020
Local Book Stores in US and Canada
Disclaimer
While close attention was given to the accuracy of information in this article, the author accepts neither responsibility nor liability to any person with respect to injury, damage, loss or any circumstances involving alleged causes directly or indirectly related to the information in this article. The sole purpose is to educate and broaden ones awareness. This information is not meant to replace medical advice or services provided by a health care professional.