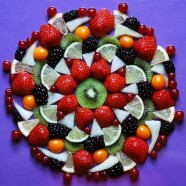 For anyone suffering with Crohn's, Colitis, IBS, Celiac, Chronic Diarrhea, Anorexia, or any other illness involving a weakened state through a prolonged lack of nutrition – this information is for you. The main requirement is addressing the many deficiencies and imbalances throughout the body associated with all gut complaints, especially the more chronic and symptomatic the condition has become.
The main requirement is addressing the many deficiencies and imbalances throughout the body. Depending of how limiting the diet has become and the level of malnourishment; will dictate the start up program of supplementation. Many nutrients are best found in whole food and whole food supplements. Examples with their benefits will follow. A highly nutritious food in an easily digestible form is an important area to concentrate on and the other necessary component is extra supplementation to correct items that have been missing or insufficient in amount. Through these and more specific items, all areas of body are being supported at once. This area of nutrition empowers the body to heal and rebalance itself. Energy being restored is one the first noticeable signs.
Avoid Gluten
When addressing malnutrition brought on by symptoms of diarrhea or a very restricted dietary intake, substances such as gluten and dairy products are removed with exception to Probiotics; they are a necessary form of friendly bacteria. The new standards implemented by the FDA will help with shopping for grocery items that may not be detailing full disclosure of its contents. This information is available in my "Reverse Gut Diseases Naturally): book, however, you may look it up online for the full report.
Gluten Alert: FDA Implements New Standards
The FDA published a new regulation on August 5, 2013 defining the term gluten-free for voluntary food labeling. Margaret A. Hamburg, M.D., is the FDA Commissioner who explained that the new labeling regulation will provide a uniform standard definition to help people with celiac disease and other similar diseases, to assist in making food choices with confidence.
Easy Preparation
The normal patterns of eating may be too hard to digest. Always think of easy digestible foods and their preparation needs to be in a state that requires far less work by the stomach. At this time, vegetable and green juices, easily digested proteins such as hemp, whey, soy and pea powders in smoothies or drinks and healing teas. Nutritious meals in the form of soups either blended or strained. Upon reintroducing solid food in a more traditional style of meal preparation; do not food combine (starch and protein = meat and potatoes at one mealtime).
For anyone suffering with a gastrointestinal complaint, a spastic stomach, ulcers or pain and inflammation of the stomach and intestinal tract; a more restricted diet and an easier digestible form will require adherence until symptoms subside. In the cases where abdominal pains and diarrhea are severe, initiating the new dietary protocol may need to be maintained for five days, otherwise, one or two days may be sufficient. There no limitations as to the quantity eaten or drank.
Dairy Products Allowed
Probiotics perform many functions and are a necessary and major part of the immune system; therefore some type should be consumed with some form of regularity. All alkaline dairy is highly recommended as part of a healthy diet, but in the case of lactose intolerance, non-dairy forms must be purchased. Acidophilus and bifidus culture (Probiotics) is readily available in health food stores as well as many grocery stores. Otherwise, avoid buttermilk, yogurt, sour cream, dried milk solids or liquid milk of any type and commercial acidophilus and bifidus supplements.
Avoid
Milk, cream, ice cream, cheese initially and sour cream until the stomach or intestinal tract is healed and these items no longer produce gas or bloating. If you are sensitive or intolerant to lactose or casein, always avoid these products. Substitute with milk replacements such as soy, rice, almond milks and goat milk is often times acceptable by the body. There are other choices available.
Best Whole Food Supplements
Whey Powder or Non Lactose Whey Powder
Whey happens to be an alkaline dairy protein source and comes available for purchased in a non lactose form. As an additional benefit, whey is one of the highest substances to contain organic sodium – not table salt related. This mineral is the main element in our lymph system which is the avenue that feeds our joints, ligaments and connective tissue. Organic sodium keeps calcium in solution. When calcium is out of solution, this begins the development of such conditions as osteoarthritis.
Vegetable Juicing and Green Juices
Include beets and carrots accompanied by fresh greens like dandelion, parsley or kale. I will be covering the benefits and healing power of raw juices in the very near future. Drink this form of liquid daily or more than once a day. It is extremely valuable to anyone who has any of the pre-mentioned conditions. It is alkalizing, readily used by the body and supplies the missing antioxidants and enzymes when cooked. Plus this form of food eliminates many mineral and vitamin supplements since you now have a concentrated source of these items and more. Add fiber if diarrhea is a problem such as ground flax seeds or guar gum.
Smoothies
Smoothies and shakes made with plain organic yogurt, allowed whey powder or other protein powder sources and fruit; sweetened with raw honey or the herb stevia.
Nut and Seed Butters
When an intestinal tract is compromised whole nuts and seeds are not allowed. This is a good source of protein and when purchased or made into a butter or paste form, the body has a chance of assimilating it. Almond, cashew and hemp are quality choices as long as they digest well. Any sensitivities or known intolerances should always be avoided.
Raw Egg Yolk
The egg yolk is an excellent source or protein and one of the best sources of a brain and nerve fat called 'Lecithin" the fat form not the soy form. When you cook the egg yolk you kill this fat. All the other benefits of a complete, high quality protein are still retained. Long since passed has research determined that the cholesterol found in the egg yolk not to be a concern, rather a benefit. Be careful in consuming a lot of egg whites. The yolk builds the whole bird, the white builds the feathers – we don't have feathers. Egg whites are very high in the protein albumen, which in high amounts can be a problem for the kidney, especially if your kidneys are in a weakened state.
Nutritional Yeast
This form of yeast is not bakers yeast related. Some examples include Engivita, Tortula, Brewers and Nutritional Flaked yeast. These all are complete protein sources and contain all B vitamins. They easily melt into liquids or added on food. The flaked variety is a bit cheesy tasting. The only one with a strong flavor listed is brewers yeast – it tastes like beer. The others do not. Take 1 to 2 tablespoons once or twice a day depending on how weak or enervated the body is or for any anxiety and other related conditions.
Liquid Chlorophyll
The green juice in plants is very high in minerals. Minerals are the building blocks of the body. Liquid chlorophyll is almost identical matrix to the hem part of the hemoglobin – the blood. It is wonderful for anemic conditions when iron is lacking and will not constipate. It alkalinizes instantly making it valuable for acid reflux or nausea. Sip throughout the day especially when the stomach or intestinal tract requires healing. One or two teaspoons in an eight ounce glass of water. Do not heat. It may be added to other liquids.
Chlorella and Blue Green Algae
Tablets or powder – 18 mg to 3 gm daily in water or juice. This edible algae stimulates blood cleansing and feeds the body as well as the friendly flora in the bowel. Chlorella is a whole food containing rich sources of vitamins, minerals, enzymes and the highest known source of chlorophyll. Chlorella is very high in nucleic acids because of its concentration of RNA and DNA.
Dulse and Kelp
Very high in trace minerals not obtained from the soil. Dulse stimulates the thyroid gland and speeds up the metabolism. The thyroid gland plays a part in bowel activity.
Essential Fatty Acids
In a future post I will include a great deal of information about these all important and necessary fats. (Omega 3 fatty acids) For now include liquid fish oil unless the capsule form can be swallowed. For those who have not been taking any or have been missing these fats for a prolonged period of time, consume 1,000 to 3,000 daily. The dosage can vary depending on the deficiency or if pain is involved. Also add flax seed oil to liquid, by the spoonful or on a salad. Do not heat these oils. In this way you are picking up your omega 3 fatty acids, which are the most important fats typically found to be low in a normal diet. Cannot heal without them, nor can the body function properly.
Bee Pollen
Bee pollen contains essential components that are missing in an incomplete diet or food. Bee pollen is a rich source of protein; containing all essential amino acids and vitamins, minerals and much more. Bee pollen is also shown to be very high in rutin plus it provides an excellent source of the nucleic acids: RNA (ribonucleic acid) and DNA (deoxyribonucleic acid.
These whole food supplements provide essential nutrients that are most often missing or have been in very short supply through the daily diet. There are many individual nutrients that may be required in higher amounts but the above suggestions provide a solid foundation for the body to start to reclaim its health.
Correlating Post:
Malnutrtion: Events Leading to Malnourishment and Related Illnesses (1 of 2)
Post Outline (1 of 2)
Malnourishment is a Major Problem
Setting up the Environment for Malnutrition
How do conditions such as Stomach ulcers, Acid reflux and severe Gut Dysbiosis like Inflammatory Bowel Disease and IBS Manifest?
How to Add Offending Foods Back into the Diet Once Healed that Were Not an Inherent Weakness
Best Health: Raw Juice Heals Gastrointestinal Problems and Prevents Disease (1 of 5)
Best Health: Best Ways to Correct Malnutrition Malabsorption Problems (2 of 5)
Best Health: Are Free Radicals Really the Enemy? (3 of 5)
Best Health: Best Ingredients to Enhance a Juice Formula (4 of 5)
Best Health: Smoothies – Advantages and Disadvantages (5 of 5)
Copyright © 2016 – All Rights Reserved – Michelle Honda Ph.D.
Announcement
Look for my new forthcoming books "Reverse Heart Disease Naturally" (Jan.31, 2017) and "Reverse Inflammation Naturally" (May 31, 2017) and "Reverse Thyroid Diseases Naturally" (Fall 2017)
Where to Purchase Reverse Gut Diseases Naturally
Hatherleigh Press Page Buy Book RGDN
Local Book Stores in US and Canada
Disclaimer
While close attention was given to the accuracy of information in this article, the author accepts neither responsibility nor liability to any person with respect to injury, damage, loss or any circumstances involving alleged causes directly or indirectly related to the information in this article. The sole purpose is to educate and broaden ones awareness. This information is not meant to replace medical advice or services provided by a health care professional.