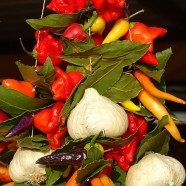 Certain amino acids and minerals are necessary components if you want maximum weight loss or find yourself hitting a plateau and need a push. Carbohydrates are routinely converted into fat and stored. The more fat stored along with the more weight gained is often related to a person becoming less sensitive to the hormone insulin. Higher levels of insulin encourage the liver to convert carbohydrates into fat.
Herbs offer safe appetite suppressant qualities to make losing weight a bit easier. The following includes a couple of formulas and information on how each item works to your advantage.
Fat Burning Supplement Formula
L-Carnitine                               400 mg
Chromium                                400 mg
L-Glutathione                             50 mg
L-Methionine                            100 mg
Hydroxcitric acid                       750 mg
Take twice a day with meals.
Herbal Stimulant
As an herbal stimulant and base, you may add Grape seed extract, Green tea extract, Cayenne, Hawthorn berry or Ginseng.
Fat Burning Amino Acids
L- Ornithine: L- Carnitine: L-Arginine
L-Ornithine helps release a growth hormone that metabolized excess body fat when combined with L-Arginine and L-Carnitine.
This formula also benefits the immune system and liver function.
Caution: (not for children) of a certain age and maturity. Check with your doctor.
How Do They Help Weight Loss?
Chromium
A major problem with weight loss, even on a low fat diet is when the body becomes accustomed to converting carbohydrates into fat due to high levels of circulating insulin. A standard diet only consists of low levels of chromium. By supplementing the daily diet with chromium, the insulin receptors will become more sensitive, in turn significantly reducing the secretion of insulin into the body tissues.
The mineral chromium is often referred to as a "fat burner" assisting the body by converting stored fat into energy and the utilization of glucose in our bodies.
An optimal form of Chromium is Niacin-Bound Chromium
This form is more potent that other types of Chromium. Other forms include Chromium picolinate, GTF-Chromium and inorganic chromium. The effective dosage for weight loss is 200-400mcg taken once or twice per day.
L-Carnitine
The amino acid L-carnitine plays a role in fat metabolism, aiding weight loss. The responsibility of L-Carnitine is to transport fat into the fat burning centers inside our muscles. During exercise, L-Carnitine inserts fat into the muscle cells to generate the energy required for your muscles to contract. This is one of the problems surrounding weight loss – less muscle mass compared to body fat.  L-Carnitine can boost the body's fat burning capacity aiding in fat reduction.
A trial involving overweight adolescents participating in a weight loss program, took 1000mg of L-carnitine per day for three months. The amino acid group lost significantly more weight than the placebo group. Take at least 400mg twice a day to assist with burning fat.
L-Arginine
Arginine has become a fashionable amino acid taken individually or in combination with other amino acids for its ergogenic effects. It is classified as a semi-essential amino acid, meaning our bodies cannot supply in sufficient amounts. Arginine is often used for male sterility and impotence. Its main function is the production of nitric oxide (NO), an effective vasodilator. Also good for stress, boosting the immune and enhanced wound healing. Depending on what you want to take it for. For weight loss, 200mg along with other amino acids twice a day. To increase sperm count (500mg per day) and sexual dysfunction (1500mg per day)
Ornithine Alpha-Ketoglutarate (OKG)
These combined amino acids (OKG) are manufactured from the amino acids L-Ornithine and glutamine which have demonstrated to have anabolic effects (build muscle). Slightly different but beneficial, (OKG) also possesses anti-catabolic effects (blocking the effect of muscle breakdown). Understandably Ornithine Alpha-Ketogultarate is being promoted as a sports supplement for building muscle.
L-Methionine
Methionine is required for normal metabolism, growth and lipotropic function. One of its primary functions is preventing excessive fat from accumulating in the liver by increasing lecithin production in the body. Lecithin emulsifies fat throughout the body and helps keep arteries supple.
L-Glutathione
Glutathione is the most abundant antioxidant in our body. It assists in all manners of stress causing oxidative stress onto inflammation. Many neurological related problems benefit from this over achieving amino acid. As our main protection against toxicity, it is stored in the liver.
Hydroxycitric Acid (HCA)
Hydroxycitric Acid has become a popular appetite suppressant that is sourced from the rind of the Garcinia cambogia fruit. Its claim to fame is in its ability to inhibit key enzymes that convert carbohydrates into fat. Also signals within the body tell you that you are full, acting as an appetite suppressant. Hydroxycitric acid has been deemed a safe dietary supplement. Toxicity reports have not shown Hydroxycitric acid to be a problem when consumed at the recommended intake levels. Studies involving human trails have demonstrated remarkable weight loss results at doses between 750 mg to 1500 mg.
Copyright © 2016 – All Rights Reserved – Michelle Honda Ph.D.
Announcement
Look for my new forthcoming books "Reverse Heart Disease Naturally" (Jan.31, 2017) and "Reverse Inflammation Naturally" (May 31, 2017) and "Reverse Thyroid Diseases Naturally" (Fall 2017)
Reverse Heart Disease Naturally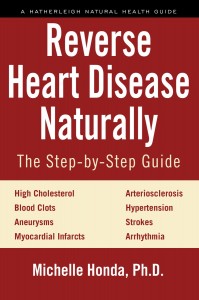 Where to Purchase Reverse Gut Diseases Naturally
Hatherleigh Press Page Buy Book RGDN
Local Book Stores in US and Canada
Disclaimer
While close attention was given to the accuracy of information in this article, the author accepts neither responsibility nor liability to any person with respect to injury, damage, loss or any circumstances involving alleged causes directly or indirectly related to the information in this article. The sole purpose is to educate and broaden ones awareness. This information is not meant to replace medical advice or services provided by a health care professional.