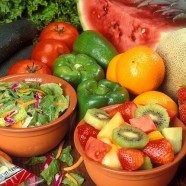 Minerals are the building blocks of our body. The below chart offers a guide for key minerals that are earmarked for specific body regions required for systems functioning, body maintenance and restoration.
Copyright © 2022 – All Rights Reserved – Michelle Honda Ph.D.
Announcement
Look for my new forthcoming books "Reverse Depression Naturally" (Spring 2020) "Reverse Inflammation Naturally" (May 31, 2017) "Reverse Thyroid Diseases Naturally" (June 2018) "Reverse Alzheimers/Dementia Naturally" (Nov.2018) "Reverse Heart Disease Naturally" (Jan.31, 2017) and "Reverse Gut Diseases Naturally Nov. 2016
Where to Purchase:
Reverse Gut Diseases Naturally Nov. 2016
Reverse Heart Disease Naturally Jan. 2017
Reverse Inflammation Naturally May 2017
Reverse Thyroid Disease Naturally June 28/2018
Reverse Alzheimers Disease Naturally Nov. 2018
Reverse Depression Naturally Spring 2020
Local Book Stores in US and Canada
Disclaimer
While close attention was given to the accuracy of information in this article, the author accepts neither responsibility nor liability to any person with respect to injury, damage, loss or any circumstances involving alleged causes directly or indirectly related to the information in this article. The sole purpose is to educate and broaden ones awareness. This information is not meant to replace medical advice or services provided by a health care professional.