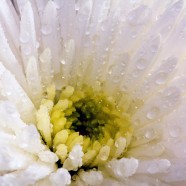 Hopefully you are starting to notice that fiber wears many hats and the hats are made from several different materials and yet they all fall under the umbrella of fiber. All these varying types of fiber offer individual benefits from nutrition to assisting with balancing a wide variety of ailments. The first condition discussed will be too frequent bowl movements onto chronic diarrhea. Initially, fiber is as important as any constricting agent. There are a host of problems surrounding diarrhea stemming from nutrient and electrolyte leaching as well as the accompanying discomfort of inflammation, gas, bloating and sometimes bleeding.
My first concern is malnourishment. The body cannot fight back or remain strong if the food being eaten is passing through the intestinal tract without adequate time allowance for absorption. The immune response is over reactive and over worked. Typically the dietary intake for anyone with diarrhea is very limited. The longer the problem persists, the more irritated the stomach and intestinal lining become, to the point where it becomes very hard to find something to eat that does not cause symptoms of discomfort. The more deficient the diet becomes so to will be the immune system.
Envision the immune system coping with many antigens like gluten, lactose, chemicals and drugs that are now slipping through the permeable intestinal tract into areas they are never to be found in. The scenario creates an immune response which now records these undesired items in preparation for when they show up again. You now not only have to deal with diarrhea but the problem of substances and diet that will continue to promote the body to eliminate unwanted items that were once tolerated but currently are showing to be a problem.
How to Implement Fiber
Fiber is necessary to slow down the tolerated food and supplements being taken to help rebalance the body and stabilize it. How much you may wonder. "Whatever it takes to bring about a desired result; which is detailed further into this section." The first step is to remove any and all items at the current time that have shown to be a problem. In a previous post, juicing and smoothies are very helpful to lighten the load on the digestive process and provide an avenue for easily digestible nutrition where whole food supplements and other nutrients can be added.
To ensure bowel tolerance of liquids or food, adjustments may be required in the amount and frequency of fiber being taken. Also the type of fiber may need to be changed if it seems to be bothersome. For instance ground flax seeds have enormous nutritional benefit yet occasionally a really sensitive stomach or gut will repel almost everything. Giving up is not an option. In such cases, temporally switch to the gelatinous type fiber like guar gum, pectin and locust bean. Fiber such as these and similar ones fall under Hemicellulose and Vegetable Gums.
* Recommendations to accompany fiber in the form of naturally astringent plants and their properties will be covered under the topics of Diarrhea and Bleeding. Regardless of how well a remedy may work, fiber should be integrated into the program.
Example of Chronic Diarrhea and How Often to Consume Fiber
I lightly alluded to above, to take fiber as often as needed. The worse the condition and frequency is, then the more often fiber should be consumed; taken in liquid divided up throughout the day. If the example applies to someone who is having 10 to 20 visits to the bathroom in a day then the frequency of fiber intake should be experimented with over the first two days to a week.
Before I continue on, realize that a debilitated person will respond more slowly until the level of nutrition is consistent to stabilize the symptoms and boost the immune system and the body as a whole. As the body is able to retain the nourishment, it will become stronger and more energized. A tired body cannot heal itself. The fiber is a medium to assist the body in slowing down the excess fluid being flushed into the intestinal tract to remove unwanted substances.
The results will be very favorable if all intolerances have been removed. The first couple of days can still be bumpy depending on the degree of inflammation. In such cases, high quality easily digestible nutrition is paramount to enhance tissue renewal. Try to be patient. The body's capacity to heal itself is nothing short of remarkable when sufficiently supported.
Adding Fiber to Liquid and Puréed Foods
Reiterating; the following protocol is for frequent bowel movements and chronic diarrhea. For milder conditions, simply reduce the frequency of fiber throughout the day. Start by juicing vegetables or other well tolerated liquids where you can add other items when appropriate (such as a supplement or omega 3 fatty acid) along with the fiber. In the morning, start with 2 tablespoons of finely ground flax seeds or other gentle fiber of choice to one or two glasses of liquid, juice or broth. Yogurt is great – if tolerated for setting up the stomach in the presence of severe nausea or inflammation. It may also be added to your liquids or non hot liquid food items such as soups or smoothies. Every two hours repeat. Liquid chlorophyll in water is another good choice for liquid.
Take between, around and just before you eat or consume food, until a stool starts to form. It will take a day or two unless the diarrhea is still persistent. The goal and aim is to take in enough fiber to firm up the feces and to slow down the number of bowel movements in a day. Also, consider the quantity of juice consumed at any given time. Drinking it slowly may be required along with smaller amounts at one time. Reduce the fiber frequency accordingly to how your fecal matter appears and how often elimination is required. Sometimes constipation may appear to be a gift. If the fecal matter becomes too firm, cut back of the number of times fiber is taken throughout the day. It is best at meal time if constipation is present or less frequently if the diarrhea is under control.
Vegetable juice and similar liquids are a food source to the body without all the work of digestion. However, it is still food which will stimulate peristalsis in the bowel. When food is being eaten, it triggers a natural process to secrete digestive enzymes and move food along. Many times people do not realize that liquid food is still food and not just water to be eliminated by the kidneys.
Other Health Benefits of Fiber
The applications of fiber involve numerous physiological processes promoting health and wellness.
Soluble fiber produces short chain fatty acids through the process of fermentation that are involved in the regulation of glucose. This fermented fiber provides nourishment to colonocytes and a protective barrier to the intestinal mucosal layer inhibiting inflammation. They are also expressed in the production of antibodies, leukocytes, cytokines, and the lymph system playing a key role in immune protection. Short chain fatty acids are butyrate, propionate, and acetate. There actions upon the body as followed:
Butyrate is the major energy source for colonocytes
Propionate is designed for utilization by the liver
Acetate penetrates the peripheral circulation to be transformed by peripheral tissues.
Relieving constipation by increasing fecal mass and improving transit time in the large colon.
Slows down carbohydrate and sugar absorption, improving glucose tolerance (GTF) and insulin response.
Soluble fiber stabilizes blood glucose levels by affecting insulin release and liver regulating of glycogen breakdown.
Soluble fiber reduces LDL cholesterol levels and associated risk factors of coronary heart disease.
Fiber lowers hypertension – blood pressure.
Soluble and insoluble fiber improves several aspects of gastrointestinal health.
Fermented soluble fiber has a positive impact on colonic microflora.
Fiber lowers the incidence of certain cancers, in particular colon cancer.
Fiber benefits weight loss in several ways. Slows down sugar absorption. Binds to fat preventing its reasborption back through the intestines. And increases the sensation of satiety, feeling full longer.
Correlating Post:
Fiber: Benefit of Edible Fiber – Gluten Free (1 of 2)
Copyright © 2015 – All Rights Reserved – Michelle Honda Ph.D.