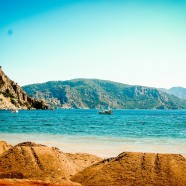 Hello Friends
The journey begins. Some of the processes or steps will be readdressed as days and weeks go by however there must be a starting point. The difficulty I am faced with in this format is the inability to address the body as a whole; with all the current complaints; at once – initially.
Topics to Come
I realize that many people will want help and guidance for their gut disorders of which I will routinely include, although, I want something for everyone. I will incorporate essential nutrients that the body requires for functioning and maintenance. In addition, over the next 10 to 15 posts you will learn about the best whole food supplements that are very affordable and how to excel your health and enhance healing through liquids and easily digested foods. Also the magic of fiber; you will be surprised how many conditions and nutritional value there is hidden in different forms of fiber. This information and more, applies to healthy individuals wanting increase their longevity and avoid illness as well as to anyone dealing with a health complaint and wondering how to better support their body. Deficiencies play a huge role in a healing process and a weak body will fall prey to many imbalances followed by unwanted symptoms.
Specific Recommendations
Even though diarrhea most times accompanies gut dysbiosis problems, there are a number of circumstances where the incidence of diarrhea presents itself, such as on a cruise or geographic areas unfamiliar to our normal environment. The recommendations will apply to any situation where the body is trying to eliminate a bacteria form due to food poisoning or other culprit.
The same would apply to any remedies for pain and inflammation. Many people depend on medications that have unwanted side effects and a natural alternative could prove most welcomed since there are no detrimental side effects such as with the stomach and liver.
Replacement for antibiotics is becoming an even greater concern than pain and inflammation remedies. Naturally sourced antibiotics are the only ones that work on superbugs.
To Start
Essentially start by boosting your body through foods and liquids that really jump starts all the body's functioning and restorative systems. You will find several posts regarding how to correct long term deficiencies and the best way to feed the body to produce the quickest turn around.
For your personal task, make a mental note of any bad habits that you would like to minimize or change. For instance, I do not suggest attempting to stop smoking before you empower the body so it can work with you in support of the big event. Without adequate nutritional support most would not have the stamina or energy to follow through on eradicating such addictive chemically laden substances. Everyone needs help when several key elements have been missing or are being leached from the body as noted with smoking, excess alcohol and high sugar and starch consumption.
It all comes down to feeling stronger which automatically promotes encouragement and a happier outlook.
Copyright © 2015 – All Rights Reserved – Michelle Honda Ph.D.