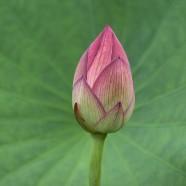 During my academic years, I was required to make salves, pills, as well as, tinctures and tonics. Among the collection of recipes included many natural personal care items such as face and body creams. I changed the creams mixture early on to maximize its nourishing capacity – all of which you can do as well to suit your skin type and needs. You may embellish it as much as you like. It is so nice to use a high quality cream "liberally" without the strong fragrance and chemical additives.
My skin type is sensitive, fair and dry. So I wanted the deepest moisturizing I could obtain. I found most of the creams that I either purchased or received as free samples, to be very irritating to my skin – biting and burning sensations rather than itchy. This cream has always felt great, over any other product I have every used and also worked the best.
The below formula will absorb to the dermal layer of your skin, pass the epidermal. Many moisturizing creams (store bought) sit on the surface of your skin. It appears oily when you first apply it but this sensation quickly dissipates.
One of the best attributes is the fact that you could eat it. No chemicals or preservatives. Pure holism natural ingredients. I typically make a double batch and freeze it in heavier plastic or glass jars until needed – usually once a year for a double recipe. I use it on my face and body. If you have oily skin, you may want to omit the lanolin oil and increase the aloe to water portion.
First Mixture – Oils
1 cup of Apricot oil, Grape seed oil or Almond oil (I have used all of these)
1/2 cup Cocoa butter – You may try coconut oil but I have not.
2 teaspoons Lanolin oil (very thick)
3/4 oz. grated Beeswax: approx. 1 to 1-1/2 tbsp. (You can use a solid cube or block of pure beeswax and put in the bottom of the pot and melt the amount needed) I suggest freezing the remainder beeswax. Wrap it in plastic and then foil.
Liquid Mixture
1 cup distilled water (may also use distilled Rose water or Orange flower water (I used Rose water).
1/3 cup Aloe Vera gel (do not use fresh aloe vera gel from the plant). Only use the pure store bought aloe vera juice or gel.
*A drop or two of essential oil (I used lemon; there are many oils to choose from at the health food stores.
*Vitamins A and E as desired (I add both). To this recipe I add ¼ teaspoon liquid vitamin A and prick 4 vitamin E capsules.
Take Note: the proportions of oil mixture to water mixture should be approximately a 1 to 1 ratio.
To Make
I didn't find it as hard as I first anticipated. Essentially the watery ingredients are combined and added to a food processor. A blender is also suggested, although I have only used a processor. Once the oil mixture is ready, it is drizzled into the water mixture slowly while the processor is turned on. This is the process for making mayonnaise.
Oil mixture
Melt over low heat. I start with the most solid ingredients – coco butter and beeswax. I then pour in the oil. Once evenly melted, remove from the heat and add the lanolin and vitamin E. Pour into a glass container or cool in the pot. Stir occasionally. The mixture should be opaque but not hard and cool to the touch – not warm.
I once had a challenge. My oil mixture was not sufficiently cooled and the water and cream separated, but not completely. In such an instance, the cream may not thicken properly – it should resemble a frosting like butter cream. The color will be much lighter compared to a batch were the water and oil has not mixed together well. If this happens, it can be remixed.
Near the end of the oil drizzle, the cream really starts to form and make a thick choking sound. Once mixed – it is done. It will seem quite soft and easy to pour at first. As it sits, it becomes firmer and very firm when cooled in the refrigerator. It softens easily once it has reached room temperature.
You may want to start with a small batch for practice to see if there are any adjustments to the recipe.
Copyright © 2015 – All Rights Reserved – Michelle Honda Ph.D.