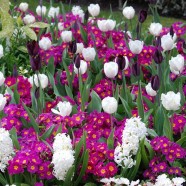 Some people really take the time to be kind and show appreciation. Received a nice complement from someone who picked-up one of my books from the library.
March 17, 2018
Hello Dr. Honda,
I just received a copy of your above entitled book from my local library. (Reverse Gut Disease Naturally)
I have been experiencing some health issues (one in particular-post-infectious IBS due to the Walkerton water crisis of 2000).
I can already tell what a fabulous resource this book is. I had no knowledge of your "Reverse Gut Disease Naturally" until today. I will have to attempt to secure a copy of that as well.
I'm so pleased to see that you practice here in Ontario and I would like to thank you for publishing these 'life-savers'
Sincerely yours,
(I removed their name for privacy reasons)
Copyright © 2018 – All Rights Reserved – Michelle Honda Ph.D.
Announcement
Look for my new forthcoming books "Reverse Heart Disease Naturally" (Jan.31, 2017) "Reverse Inflammation Naturally" (May 31, 2017) "Reverse Thyroid Diseases Naturally" (June 2018) and "Reverse Alzheimers/Dementia Naturally" (2018) "Reverse Depression Naturally" (2019)
Where to Purchase:
Reverse Gut Diseases Naturally
Reverse Heart Disease Naturally
Reverse Inflammation Naturally
Hatherleigh Press Page Buy Book RGDN
Local Book Stores in US and Canada
Disclaimer
While close attention was given to the accuracy of information in this article, the author accepts neither responsibility nor liability to any person with respect to injury, damage, loss or any circumstances involving alleged causes directly or indirectly related to the information in this article. The sole purpose is to educate and broaden ones awareness. This information is not meant to replace medical advice or services provided by a health care professional.