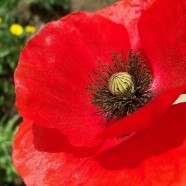 You may be surprised to see the faces of the individuals who are falling prey to the prescription drug (Opioids) and illegal street drugs such as Heroin. The death rate and addiction to these substances no longer belongs to a group of people who have been clichéd as a typical drug user. An enlightening piece was recently published in the Toronto Star newspaper in the WORLD section on October 3-5, 2015 WD7.
Daniel Dale (Washington Bureau Chief) presented a detailed account demonstrating the rise of opiate overdose deaths due to Opioid Analgesics compared to those brought on by Heroin. As D. Dale noted, the stereotypes are not what once were, as expressed by Jack Reilly (lawyer and now chairman of the Learn to Cope board). Today the addicts include nurses, police, teachers, good kids from good schools and even a judge who have attended the 'Learn to Cope' sessions.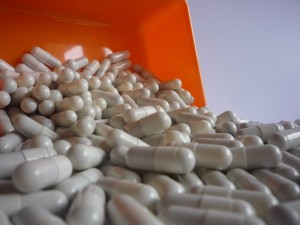 These individuals are not looked upon with empathy such as those who suffer with cancer. As Jack Reilly states, "there is a stigma and stuff attached to it." Dale points out that the stigma is lessening, unfortunately due to the rise in deaths of so many young people.
The article gives an example of the surmounting problem. During last
year in Massachusetts, an excess of 1200 deaths occurred from overdosing prescription opioids or heroin, of which this number has doubled from four years prior. This calculation also equates to four times that of the deaths due to car crashes.
Apparently this problem is rippling throughout the New England states like New Hampshire, Vermont and Maine.
Within the Toronto Star article, below the title 'Heroin U.S.A.' there is a picture of a woman (Kimberly Krawczyk's) wearing a tee-shirt illustrating the pictures of her loved ones that she has lost to drugs. The picks include her father, mother and brother.
The descriptive piece highlights individuals like Billy Pfaff, going the extra distance to make a difference to help stop the lost of more friends and relatives to overdosing. For a reality check the Plymouth fire chief is highlighted in this article since he carries bottles of Narcan, a nasal spray for reversing a heroin overdose – everywhere he goes! Not just work situations.
I encourage my readers to seek out this publication since these problems are not far from home. You may find yourself looking at loved ones a little more closely and taking the time for a friend or loved one who reaches out or who appears to be in need of a helping hand.
I thank Daniel Dale and the Toronto Star for keeping your viewers abreast of the ever growing concerns in our society. A war on drugs at many levels is needed to protect and maintain a healthy way of life – for all ages.
Copyright © 2015 – All Rights Reserved – Michelle Honda Ph.D.
Announcement
Look for my new forthcoming books "Reverse Heart Disease Naturally" (Jan.31, 2017) and "Reverse Inflammation Naturally" (May 31, 2017) and "Reverse Thyroid Diseases Naturally" (Fall 2017)
Disclaimer
While close attention was given to the accuracy of information in this article, the author accepts neither responsibility nor liability to any person with respect to injury, damage, loss or any circumstances involving alleged causes directly or indirectly related to the information in this article. The sole purpose is to educate and broaden ones awareness. This information is not meant to replace medical advice or services provided by a health care professional.